A living roof sometimes called a green roof, is a roof covered by a waterproofing membrane and then covered partially or completely by vegetation and growing mediums that retain water and transfer it back into the atmosphere through natural means. Installing green roofs conserve a notable amount of energy, but have additional benefits such as beautifying a building and increasing its value, and improving the air quality around it, among other things.
Discover the Benefits of Green Roofs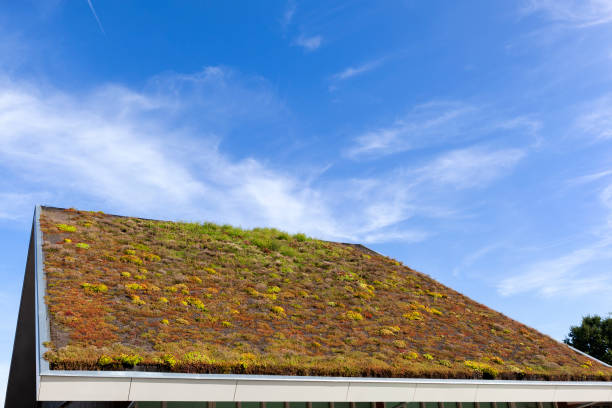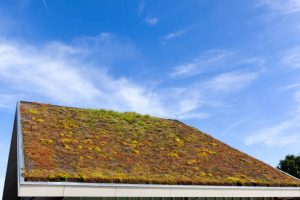 Commercial building owners as well as homeowners can benefit from installing a green roof. Aside from being a green concept that keeps other roofing materials out of landfills and has its own recycled products, the green roof can save you money on your energy bill. Roofs are the main culprit for retaining unwanted heat in the summer and letting wanted heat escape in the winter. With a green roof, you can expect a significant drop in your air conditioning needs (up to 75%) and heating as well. This is because the plants absorb the heat. Rain and stormwater are also absorbed by the substrate, then sucked up by plants that need it, and evaporated back into the atmosphere. This reduces the risk of water damage, slows the run-off process, and purifies the water naturally on the way down. Having a green roof also improves air quality and reduces electromagnetic radiation tremendously (some studies report up to 99.4%). The plant matter acts as a natural fire retardant and can save a home from significant damage if this unfortunate event occurs. The attraction of the green roof for commercial buildings is on the rise, due to city planning trends and goals. The industry could expect a lot more jobs made to meet the demand of people wanting these energy-efficient and meaningful statement roofs.
Discover the Different Names and Styles of Living Roofs
A living roof or green roof goes by even more names. You might hear it being called a roof garden or a garden roof as well. Like the tiny house movement, there are endless possibilities for design. Roofs can be designed with aesthetics heavily in mind, or made of plants chosen for different purposes. Some look covered in strict grass, others are spotted with flowers, and some even have small trees. Some look tightly groomed and others, wild. In some cultures, this clever roofing is as old as the 19th century. Sod roofs were the most common roof type in Scandinavia at the time. They were made of loose roof boards covered in layer upon layer of birch bark and sod as the final layer. Green roofs today might employ additional modern technologies to care for the roof such as drainage and irrigation systems.
Green Roofs Outlast Traditional Roofs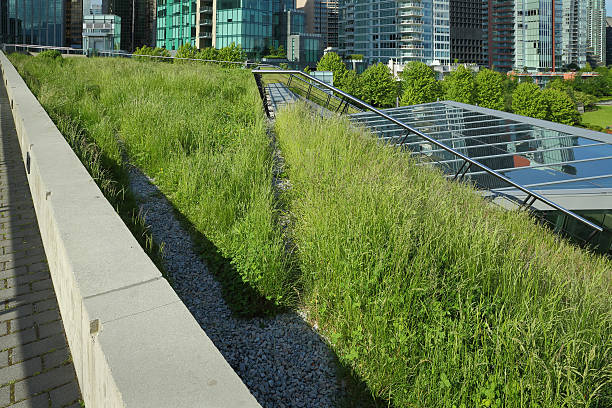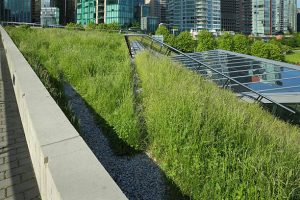 Unlike a traditional roof, the green roof when properly cared for can last you 35-50 years or more. If you're interested in green roofing, you should know that in most cases you will need a permit to make one. Some people require the guidance of a landscape architect or architect and a pre-evaluation to determine whether their roof is strong enough to support a living system. You'll be happy to know that you can start small. Many people try it first using a small building such as a garage or shed. If you try it out and decide it's not for you, you'll still have a beautiful sight to see on your property.