1. The Safest Supplies
The first step in outdoor holiday decorating is choosing the lights you'll use. There are traditional string lights, lit-up figures, net lights for trees and shrubs, and large ornaments for hanging from trees. ALWAYS purchase outdoor grade lights. These will be waterproof or resistant and have a tag marked underwriters laboratories (UL) which means that they meet national industry standards. This rule also applies to the extension cords you'll need. Always get outdoor grade/water-resistant cords and materials labeled for outdoor use. If hanging lights, you'll need a plastic hook product to wrap them around or hang them on, rather than severing and exposing electrical cords with nails. In point 2, we discuss using the proper outlet for the job. If you don't already have a ground fault circuit interrupter (GFCI) outlet, you can pay an electrician to install one or purchase a portable unit from the local hardware store for 20 dollars or less.
2. A Grounded Outlet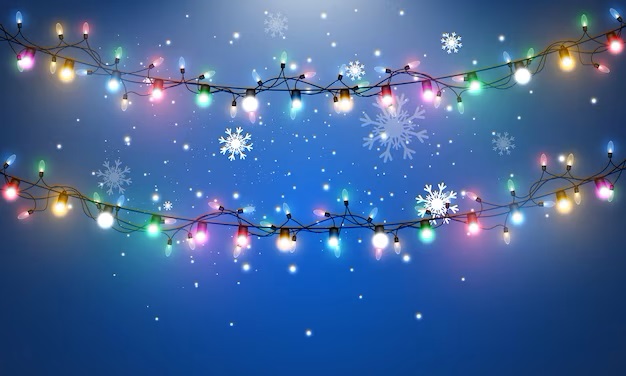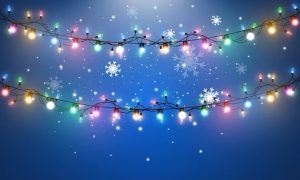 Essentially, a GFCI outlet is a grounded outlet with the capability of shutting off when it's overloaded which can easily happen when our family goes holiday-decor-happy. The GFCI should ideally have its own fuse. Having this outlet in place may be the most important element of your holiday decorating safety regimen because, in case of an overcurrent, it can prevent your home's lights from turning off and in the worst circumstances, can prevent a fire.
3. Placement of Extension Cords
Again, make sure you are using outdoor-grade extension cords. A lot of these precautions are especially for those who live in extremely cold climates with rain, ice, or snow. When placing extension cords, you want to make sure that they are secured above any ground, water, or snow. This might seem common-sensical, but be sure to avoid high-traffic areas where people may be walking. Tape them as necessary to keep them out of the way of anyone's feet or hands
4. Ladder Safety
The best ladders have a wider spread between the legs, rust-proof hardware, heavy side rails, and a firm stance when opened. If your current ladder doesn't reach the areas and capabilities you'd dreamed of, you should purchase a ladder that does or alter your vision. When using a ladder, make sure it is locked in place, don't climb too high (above 2nd step from the top), always be facing the ladder, and don't place it near doors.
Be safe this and every winter with these safety tips, and have a very merry holiday season from our families to yours!