A roof is a big investment. Ranging anywhere from $450 to $700 per square foot, a new roof is no small expense. Therefore, when searching for a roofer, one needs to make sure their roofer is reputable. Here are some things to look for in a good roofer.
Essential Checks Before Hiring a Roofing Company
Make sure they have a license. Not all states require roofing companies to have a license. However, having a license is important to make sure that the employees are properly trained. Also, ask for proof of licensure before any work is done.
Make sure they carry insurance. Always ask for proof of insurance to avoid being sued for damages if anything should happen on the job.
Make sure they are bonded. Being bonded is not a requirement in any of the states, but it does help to assure quality work.
Check their online reviews. In the age of technology, it is now easier than ever to check the satisfaction rate of customers. However, keep in mind that some people are never satisfied. Check multiple reviews, and read them thoroughly; don't just check star ratings.
Check their Better Business Bureau (BBB) rating. The BBB website is a fantastic resource to find information on local companies, even if they don't have a website. If the business has a low rating on the BBB, don't use it.
Signs of a Bad Roofer You Need to Watch Out For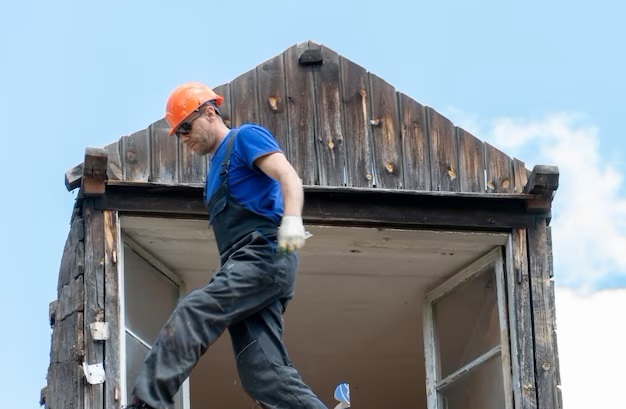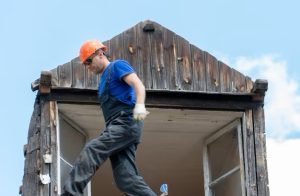 Now that you know what to look for in a good roofer, here are some signs to look for in a bad roofer.
It is a big no-no if the roofer tells you to get your own permit. This usually means that they lack insurance or a license. If you, the homeowner, get the permit yourself, this means that you are completely liable for the job, and everything falls on you if something goes wrong!
Beware if they don't inspect the attic. It is critical to inspect the underside of the roof (if at all possible) to get a complete and accurate estimate. After all, the roof sits on the attic.
Steer clear of a roofer who doesn't give a "presentation." The average homeowner only needs to replace a roof once or twice during their entire lifetime, so most of the time, they are left in the dark on details about the roofing process. Without a presentation, the homeowner can't be fully informed or ask questions about the process.
Avoid working with a roofer who can't provide proof of insurance or licensure. As discussed above, proof of insurance and licensure is crucial to ensure quality service.
Question if the roofer wants cash only. This is another red flag. If the roofers only want cash, this is a sign that they are up to no good. They want cash only for a reason; there's no paper trail. Always keep a paper trail, such as receipts, quotes, contracts, and bids, for your own records.
All in all, be sure the roofer in question is valid and comes with a good reputation. If they don't have a good reputation, you can bet that they will not provide quality work. In addition to that, you'll be out a few thousand dollars, and they will leave you with a bad roof to boot. Make sure the roofer is reputable, licensed, insured, and bonded.