There are many times of gutter products that are meant to make their maintenance easier for you and allow you to clean them out less. These products include systems of gutter covers, gutter guards, and heating systems for colder climates. Other products for making cleaning easier include tongs, vacuums, sprayers, and more. There are many factors to consider here. First, you have to consider which products will actually work with your current home or gutter system. Not all products will fit your home's design and current gutter structure. Some solutions might even suggest you replace your entire gutter system with a gutter and cover in one product. The next thing you need to consider is your budget. Are you willing to spend less and clean more? With any solution you consider, you should thoroughly research and review products before purchasing. Most professionals can agree that there are pros and cons to every single option and you should weigh them heavily before deciding. To make things easier, you might make an appointment for your trusted roofer to assess your situation. They might be able to help you with other roofing recommendations, installation, or gutter cleaning if you choose to put off making the decision. Here are 4 of many really good products to consider.
Bottle Brush Gutter Guard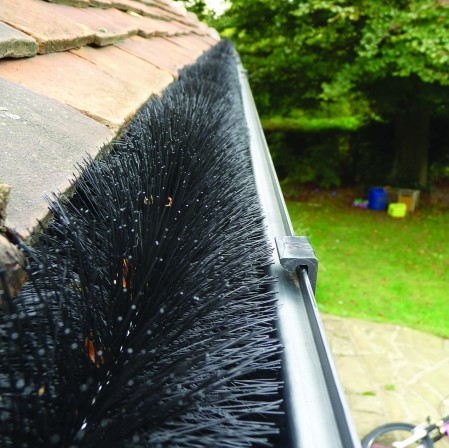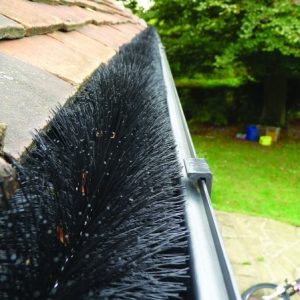 A bottle brush gutter guard is a less expensive option to consider making your gutters efficient for longer between cleanings. The brush product you insert into the gutters collects debris and keeps it from clumping and preventing the passage of water. It seems to work really well for people who've chosen to use this product. Just like gutters, it needs to be cleaned out periodically, but less than gutters usually do and it shouldn't cause you any problems (clogging) in the meantime. Other gutter guards are made of a mesh or foam material that catches debris as well, but getting the proper fit for your gutters might be problematic and each product seems to be hit or miss about doing its job.
Gutter Cover and Heat Cable System
Only homes in cold climates will need to consider this option. When ice and snow build on the eaves of the home, it can cause icicles and build up and potentially damage the home. The gutter cover and heat cable system will heat the ice and snow and send the melted water away from the home, preventing water or damage from the heaviness of sitting snow. If sitting ice and snow have been problematic for you in recent years, you may consider installing this system to prevent costly damages in the future. The only con is that the installation is best done by a professional. Ask your roofer if they recommend the system and if they are able to order and install it.
Gutter Tongs
Cleaning your gutters is recommended twice per year. If you don't mind doing it yourself, there are products available that can make your life easier. Many people just climb a ladder and use their hands to remove debris that has clogged their gutter system. Gutter tongs can save your hands and prevent you from injuring yourself by being an extension of you and preventing imbalance and falling from the ladder. Extensions of the tongs might be available to keep you from even having to climb a ladder, but seeing if you've removed all the debris could be problematic if you don't get up there yourself.
Gutter Vacuums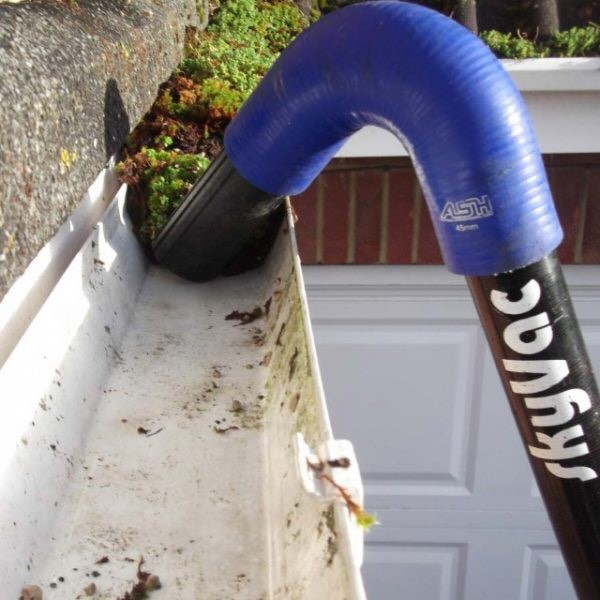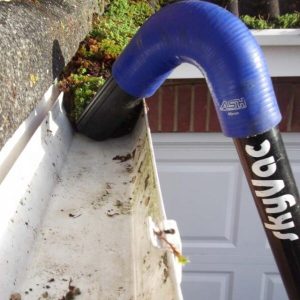 Again, if you clean your own gutters and have a shop vac, you can purchase a gutter vacuuming extension. This might do a better job than tongs can do and make the task easier for you. There is definitely an extension for this product so you won't have to climb a ladder to do it, but you run the same risk of not seeing whether you've removed all the debris.
If money is a non-issue, support your local roofing company and employ them to clean your gutters twice per year that's needed. The average cost is 175.00-275.00 and depends usually on the size of your home and gutter system. Don't forget that properly maintaining your home will prevent costly damage later on and can improve resale value in the future.